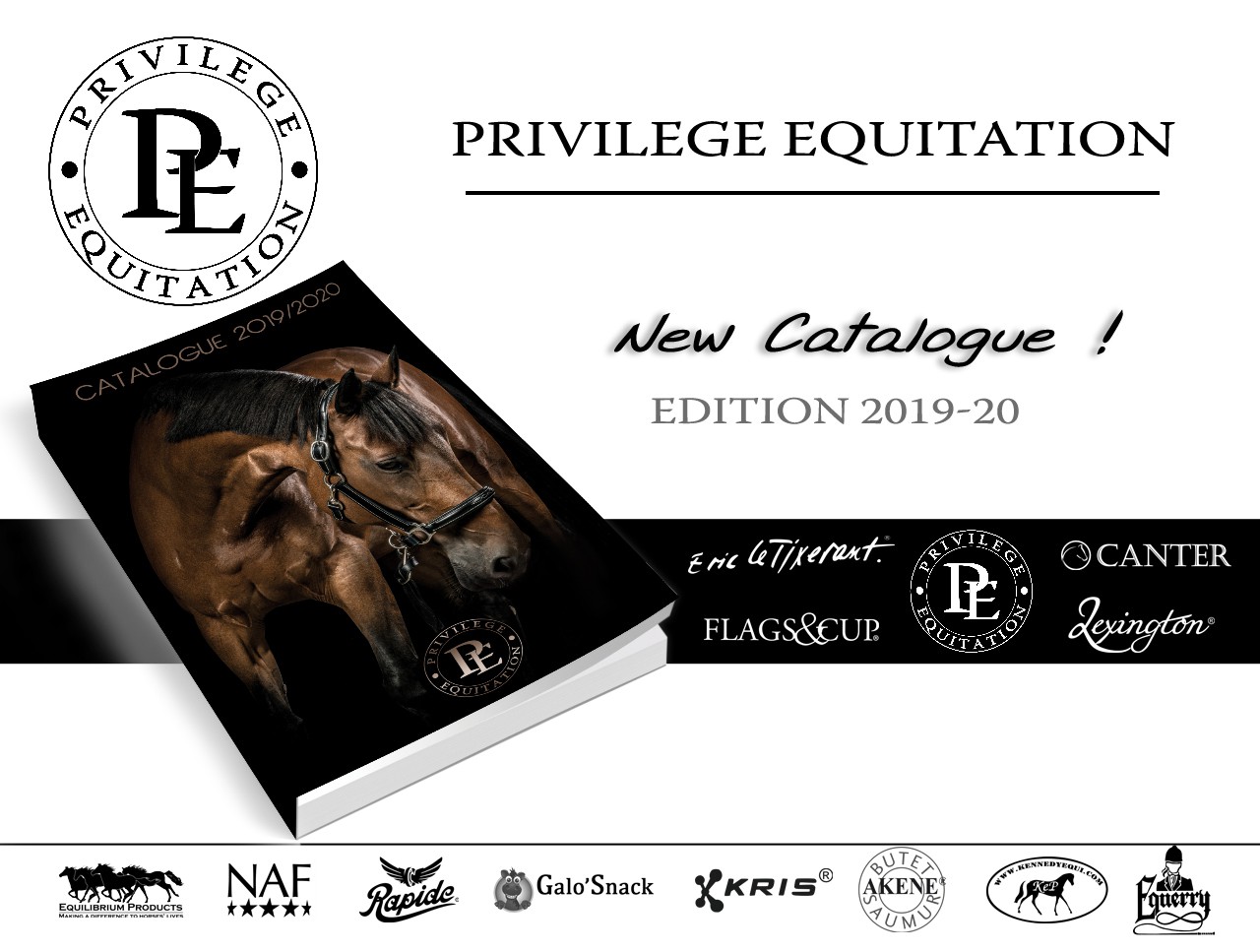 New Catalogue Privilège Equitation 2019-20
Dear passionated riders,
We are happy to announce you the publication of the new edition of our catalogue Privilège Equitation presenting the range of products that you can find by our retail partners.
You will find all our products designed for comfort and elegance
of riders (breeches, competition outfit, safety, footwear and accessories)
and horses (saddles, bridles, carriage, bits, horse boots, textile and horse & leather care)
We wish you a good ride among these articles. You will see, they reflect the priorities of Privilege Equitation: comfort of horses and smartness of riders through our own brands (Privilège Equitation, Canter, Flags&Cup, Eric Le Tixerant and Lexington) but also through exclusivities  (Equilibrium, Kennedy Equi Products, Kris, Equerry, Rapide, Galo'Snack, Akene et NAF)
Connect to our Internet website www.privilege-equitation.eu and discover:
-          our store finder map,
-          our latest New products
-          and Sportswear Collection  (with its associated brochure) – also available on its dedicated Flags&Cup website www.flags-and-cup.com
Join us on the social networks (Facebook, Instagram, Twitter, Pinterest) !
Privilège Equitation
2, rue des Anciennes Filatures
72470 - CHAMPAGNE (France)
Tel. +33 (0)2 43 76 15 05
contact@privilege-equitation.fr